First time linking up with #YCOMHop! I kept getting inviting and watching a her channel anyways, so yeah, I linked up! I just wanted to do a lil shoutout and blog post so you can go join too!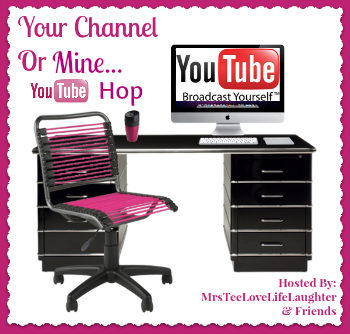 #YCOMHop Guidelines
1) Visit, View, Comment and Subscribe to your Hosts' Channels
2) For the Channel LinkUp be sure to link Directly to your YouTube Channel URL (http://youtube.com/user/YOU)
3) For the Channel Hop you can Link Directly to 2 Recent Vlogs or Videos
4) Visit, View, Comment, Thumbs Up and Subscribe to your fellow Vloggers Channels and Links
5) Comment below with a short introduction to you and your Channel so we can get to know you better
Simple and easy, right? We want to connect, share and introduce a few new Channels and Vloggers and have a bit of Channel Hopping fun while doing it.
Psst! Don't forget to spread the Channel Hopping fun!