Only 14 more days till the big day and here we are on the 3rd week of Overstock.com Scavenger Hunt. Let me just say it has been so fun. I find the item then I get all excited because I find great deals and spread the word about all these wonderful gifts that sometimes we don't even think about. Now on this week the clues lead me to "
Dinnerware
!"and that is one of my favorite things to shop for because sometimes you can find them at great prices. Another reason is because we use them daily and not a holiday goes by without some plates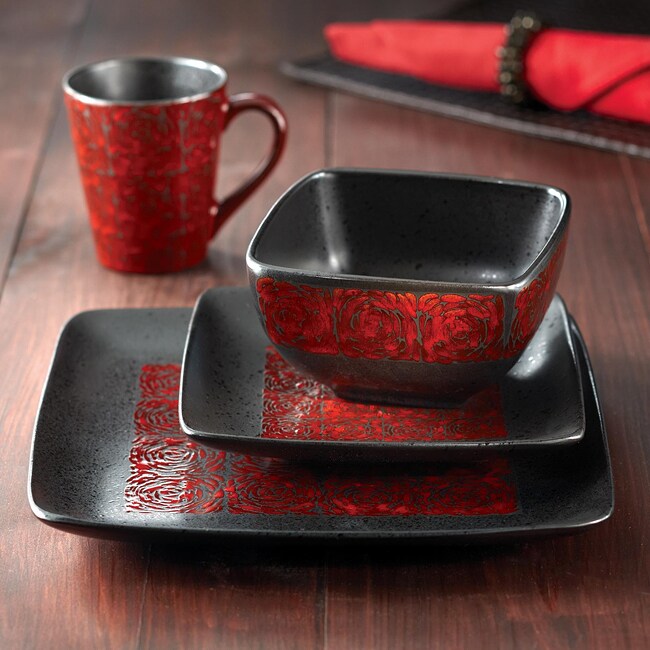 breaking! It's hilarious. So eventually you see your once beautiful dinnerware set down to about 3 cups and 6 plates, lol. Enough about holiday tragedies, lets get to the good stuff!
My favorite this year is this one! It's festive, unique, oriental chic (which is my fav) and the price is right on. It's a 16 peice set from American Atelier Yardley.
Have I mentioned the
Club O
? Well you have just got to check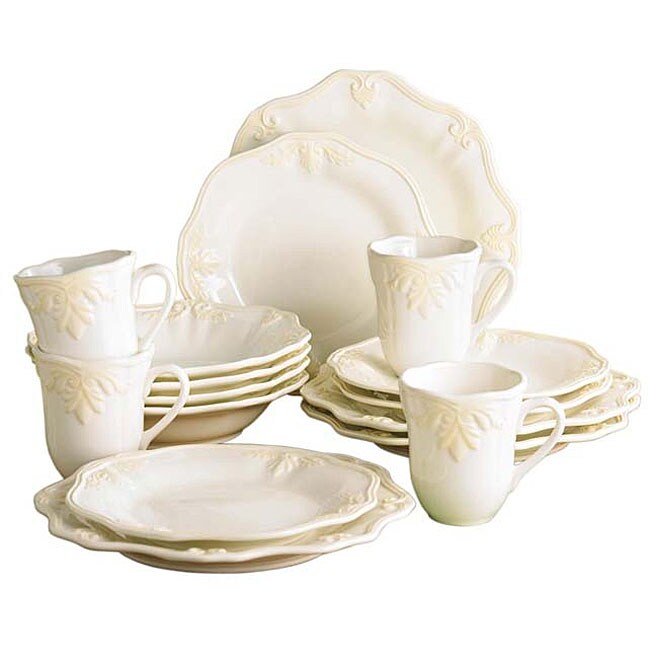 it out. I am big on saving, coupons, rebates and again, one of my favorites, is Rewards! The bottom line is, you buy a member ship (only $19.95) and you get a percentage back plus FREE shipping any time of the year! And I've seen some of the events that they've had and 'WOW'! You can save so much. So... once your rewards ad up you just redeem them for more awesome stuff from Overstock.com!
Can you tel how much I love Overstock.com & Club O?!
Back to the Dinnerware. I bought my grandmother a set about two years ago because, let me tell you, she and my grandfather use the same cup to put water to take their medications, so I thought I'd upgrade their dinnerware and I bought them some reusable cups to put on the sink in the kitchen and bathroom. While they do use the plates and cups they really don't use the other cups I bought them. That's them stuck in their old ways. But they were so glad when they opened their gifts last year.
Who do you give dinnerware to? Although it's not traditional to give dinnerware as a wedding anniversary gift it can be appropriate to give it as a birthday or Christmas present, in my opinion. I know that my hubby knows I want the dinnerware set above and it's been a few years since we bought a new set. I also gave a dinnerware set for our local parish priests and staff. You could also gift it to your in-laws or to your best friend!
Visit today because there are still many items, marked with a "Present," that you can still get delivered by Christmas! How awesome is that!
Thanks for stopping by this week to see what the Perfect Holiday Gift is. And like always, you can get more information from
Overstock.com
or on their
Twitter
or
Facebook
page.
I'm a participant in Overstocks' Online

Scavenger Hunt

. This blog post is my own words, but I may be receiving a gift card for my opinion.