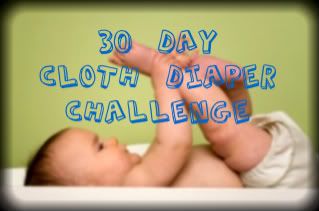 Welcome to Day 22 of the Cloth Diapering Challenge. The previous posts can be found
HERE
. This Diaper Challenge came about when Natalie Del

Conte

did a segment on Eye on Parenting on CBS. She got bombarded with comments and accepted the challenge to try cloth diapers for 30 days. You can view her blog
HERE
as she has a few posts about how she's doing. I will be posting, trips, stories, pictures and more about cloth diapers as she goes through the challenge. I also hope to help, influence and bust some myths about cloth diapers for other families out there.

Here I am back in the loop of things... let me tell ya, the last two days have just been hectic fun and memorable. Stay tuned for tomorrows Sunday in my City!
Did you hear the news?! We converted a mama! Well, not we, but the cloth diaper companies who sent all their freebies to
Natali
! And keep an eye out on
MommyBeta.com
because she plans on doing reviews on all the diapers and accessories she got. On her segment on Eye on Parenting she did an update and stated that she is a total convert! Yahoo!!
Here is what she had to say and be sure to take a look at the video of the segment as well:
Here is this week's CBS News Eye on Parenting segment with an update to my 30-day cloth diapering challenge. My producers were not all that keen on doing an update to the first diapering segment we shot a month ago but after a month of cloth diapering, I had to insist because there is so much to show! I am really proud of this piece. I think it is a great run-down of the modern cloth diapering options. I'm so grateful to all of you in the CD community who helped me learn the ropes!