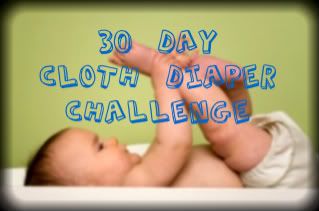 Variety! Oh my, there are just so many different choices that you can choose from sometimes it's so hard to pick you just want to buy all of them. And beleive me, there are moms (and dads) who do! I have quite a big variety myself. I have organic, I have prefolds, I have AIO's and more... Today I'm just going to go over the basic ones. Maybe this will help you out in which one you would be more comfortable with.
Prefold & Diaper Cover
: With this system you have a diaper cover and a prefold. This comes the closest to how cloth diapers use to be (this is what I used to begin with). You buy a prefolded diaper (so many ways to fold) and set it in place onto your baby and then cover it with a waterproof cover. This can also be the cheapest way to cloth diaper.
Pocket Diaper
: I also find myself using these a bit more often because you can add extra absorbency layers, for example, at night time. A great money saving tip is to not buy extras from the manufacturer, just make your own! Super easy and lots of resources that show you how like youtube.com. When you buy a pocket diaper new (and most of the time used as well) they come with a insert.
All-in-One Diaper
: This diaper is also known as the "Daddy friendly Diaper" or AIO as you may have caught on by now. An All-in-One diaper is compared to disposables because it is so easy to put on your baby. No need to add a cover or any inserts, you just slap it on or snap it on. Of course, these are the one my hubby loves to use. I am not too fond of them only because of the price! I always get sticker shock even though I know they will run higher than pockets or AI2's.
Then there are all the hybrids that are coming out. Some well known are gdiapers which I have quite a few of but they aren't my favorite... I'll write a whole other post about them. Hybrids are diapers that you can choose either reusable or disposable inserts. You can either snap them in, stuff them or just lay in. You type in cloth diapers in a web search and you will see so many different kinds. There is a whole market of mama-made diapers. Those are the most adorable diapers!
The only thing to consider is fit. There are also lots of mamas who like fitteds (elastic almost all the way around the diaper) because they fit their chunky or thin babies better. Some diapers are just not made right for all types of babies. So don't go and buy all diapers because they can be tight on babies or the velcro can run their little bellies. Boo hoo!
I hope I shed some light on the different kinds of diapers out there. If you've heard of one that you really want me to talk about just let me know. I'll also be going over laundry, don't worry. Stay tuned...