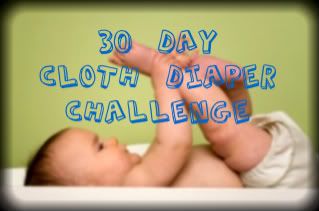 My 18 month old is potty training! It started at about 16 months. She knew when she was eliminating. I freaked out! My first born started early as well, but she was well over two years old. She will now communicate poop all the time and pee some of the time. You know, sometimes kids are just too busy playing to go pee, lol. Last week she was ill and she didn't make it most of the time. But I am so glad that she is already potty training. I'm also glad that we won't have to buy those darn pull-ups! I have bought my first few training pants. She will still use cloth diapers, but it will be nice when she can finally go herself and just pull down her training pants.
Now there are several parents that say wearing cloth diapers speed up the potty training process but then there are so many more medical experts that it doesn't. I guess it depends on the child, the parent and the process. I mean right now, hubby doesn't help almost at all. But most parents say they potty train sooner because the feeling of their wet pee is uncomfortable while others say that it's just that the parents communicate elimination more frequently because they change their diaper more often. I think it's a bit of both. I mean, lots of parents use a barrier that will wick away the wetness and others start introducing the potty earlier as well, for example when they ploop the poop into the potty.
Anyways... it's just so cute to see my little one, who barley speaks a few dozen words know that she has to go potty and she runs to me and says "Go, go." She's actually using less cloth diaper now, which is kinda awesome as well.
They are also so inexpensive. The ones I am using are just mama made, but I really want to buy QT Bunns, they look so cute. There are also ways that you can just make some training pants out of your prefolds that you already own. I may try to do that as well.
Another reason to use cloth diapers is that your baby will more than likely communicate elimination sooner than later.... which I see as an up side! Be sure to go over to
MommyBeta.com
to see how Natali's challenge is going!