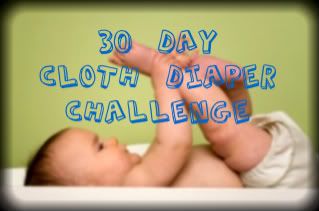 It's almost a week since Natali has started her cloth diapering journey. I had been wondering if there are any other mama's that are also been thinking or started using cloth diapers?! Give me a shot-out if you are or know of one.
And for the tip for this week....
Bleach
!
From Wikipedia: A
bleach
is a chemical that removes colors or whitens, often via
oxidation
. Common chemical bleaches include household chlorine bleach, a solution of approximately 3–6%
sodium hypochlorite
(NaClO), and
oxygen bleach
..... Read more
HERE
.
It seems harmless. It's just something that whitens. It's also great for killing germs but it's bad for cloth diapers. Why is it bad? Well, it will eat away at your diapers. It will leave holes and frayed edges as well. So what does less diaper mean? Less absorbency! It's also bad for the covers, it may affect the waterproofing in certain cloth diapers.
So how are you suppose to get those diapers white and clean? Well... baking soda is a great substitute as is oxygen bleach. You can get baking soda for a few dollars at your local grocery store. Just add some to the washing cycle (or pre-rinse) as you wash your diapers. I add it about once a week to my diapers. It will save on money and save from having all those chemicals on your baby's bum and will make your diapers last sooo much longer!
Thanks for stopping by for my cloth diapering challenge tips for CBS's
Natali Del Conte
... stay tuned for more! Also visit Calley over at
The Eco Chic
as she also has some great advice for Natali as well.