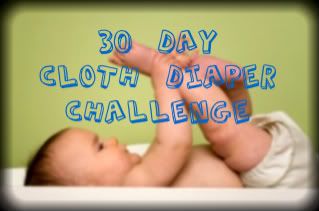 "Do I have to carry all these poopy pampers with me everywhere?" No! Of course not, why would we do that to you? I don't know who, but someone invtented wetbags. They are made of the same PUL fabric that diapers are made of. What is PUL? PUL fabric is also known as polyurethane laminated fabric.

Now, you don't have to use a wet bag. I know some mothers just toss their cloth diapers into their washer or in a wet or pail. And wet bags are not only to be used with cloth diapers. They are great for everyday use. You can use to tug beach toys, dirty clothes or anything else that may have a stench or may be damp.

Beginning a few years ago retailers started making different styles of wet bags. Some have drawstrings, others have zippers and there are many more out there.

Back to the original question....
"Do I have to carry all these poopy pampers with me everywhere?" Well, first... the poop should go down the toilet. Then you may choose to rinse it off in cold water and then you place it in the wet bag. Now that dirty diaper will stay in the wet bag without bothering anyone until you are ready to do
your laundry.
When I started researching cloth diapers there were only solid color wet bags available, mostly. But now they can match your decor, you can get them custom made and they can have extra pockets which make it so easy when you're on the go and so many other great features. Like the one pictured has a door look and a zipper, and it's attractive!
A wet bag will range anywhere from a few dollars to about $25 for a large nice print wet bag. Some of the most used or well known are Planet Wise and Bummis.
Apart from that... say you don't want it to be hanging on the door. Like I mentioned earlier there are also pail liners. You can get just a regular kitchen trashcan (larger or smaller) and line it with a pail liner. The average price for these are about $15. I would recommend a pail liner for when you are starting out or if you are going to place it in your laundry room and always dump your diapers in there, that way they are ready for when you are ready to wash. To lug either just the liner or the whole pail to the laundry room it may be a little heavy. I prefer wet bags.
That's it for wet bags! I hope you have learned a little more about what you will need to carry around those adorable cloth diapers. I will talk more about the different ways to store those lil stinkiers in the days to come. Soooo much information.
Shout out to Natali Del Conte.... hope all is going well!
Get link

Facebook

Twitter

Pinterest

Google+

Email

Other Apps