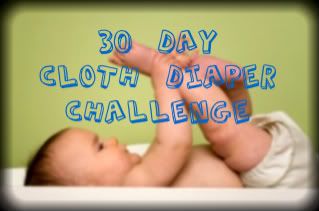 Welcome to Day 12 of the Cloth Diapering Challenge. The previous posts can be found
HERE
. This Diaper Challenge came about when Natalie Del

Conte

did a segment on Eye on Parenting on CBS. She got bombarded with comments and accepted the challenge to try cloth diapers for 30 days. You can view her blog
HERE
as she has a few posts about how she's doing. I will be posting, trips, stories, pictures and more about cloth diapers as she goes through the challenge. I also hope to help, influence and bust some myths about cloth diapers for other families out there.
To continue with the wool, like I said I was going give you some information on how to wash wool I'd like you to first watch this video.... It stars DADDY! Not my daddy, but someones daddy. I found it on YouTube a while back and absolutely love it. It features
Mamadweeb
's hubby and
Northern Essence
. Northern Essence is a family owned company owned by Traci Hoffman, a WAHM of 5 kids. She specializes in quality soaps with all natural ingredients. Check out the video!
Now there are lots of different ways that families wash their wool. The usual way is to rinse, wash, soak, rinse and then dry.
What you'll need:
Sink or bucket
Hot water

Woolies
Lanolin
Wool wash/bar
2-3 towels

First you will rinse your wool diaper/cover. This will release any salt beads that have been created by the urine and air. Then take out the woolie and boil some water (heating in the microwave is fine) and dissolve about a pea size amount of lanolin in the water. Rinse and fill the sink again with warmish water (not too hot, not too cold). Then mix in the lanolin mixture and add your wool item making sure that it is immersed and soaked up water. You can add some wool wash at this time or wash with bar. Let the water drain and then run the diaper under running water or refill the sink with warm water and rinse the diaper making sure not to ring it or hold it from one corner. Holding it from one corner may make the cover lose its shape. Then gently squeeze the water out and place it on a towel folded in half then place another folded towel on top and let dry or roll it up like a sushi then place on another towel to dry for a few hours to 24 hours.
Now you wait and let the wool item dry......
Here is another of my favorite videos from Potter's Diapers:
I wanted to do my own video but I have no lanolin... boohoo. And I was going to go buy some, but I don't like going to the city without having other errands to run. So I'll probably go tomorrow. That's usually when I go to my local Sun Harvest Farms grocery store because they have double ad day on Wednesday. I also have some coupons!